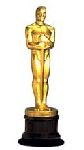 In order for a movie to be successful, 3 ingredients each should have are:
The right director
The right script
The right actor(s) &/or actress(es)
All 3 are essential as they can literally make/save someone's career.  Here are my top 10 movie breakout performances:
X) Adam Sandler as Barry Egan – Punch-Drunk Love (Nominated: Best Actor – Motion Picture Musical or Comedy, Golden Globe Awards): Earlier in his career, Adam Sandler was known for his critically panned comedies like: Billy Madison, Happy Gilmore, Little Nicky, & The Waterboy.  Here, we see a totally different side of Sandler, a more serious, erratic side.  Thank goodness for this film, as it not only showed us he can be taken seriously, but it also redeemed him from his earlier forgettable comedies, even though we can't take back the 2 hours of our lives we wasted watching each one.
IX)  Robert Patrick as T-1000 – Terminator 2: Judgment Day (Nominated: Best Villain, MTV Movie Awards): For the sequel to the successful Terminator, James Cameron needed a villain Terminator to do battle against the original Terminator.  Instead of finding someone bigger & stronger than Arnold Schwarzenegger, Cameron decided to go with an unknown, someone who would be a contrast to Schwarzenegger.  Robert Patrick was selected & literally hit the jackpot, as he was broke before this film.  This film 'morphed' him into a cinematic superstar.
VIII) Woody Harrelson as Larry Flynt – The People vs. Larry Flynt (Nominated: Best Actor, Academy Awards): Known primarily for playing bartender Woody Boyd for 8 years on the sitcom Cheers, Woody Harrelson started to branch out doing movies.  His first hit came in the comedy Wildcats.  But then, he started doing more serious films like: Indecent Proposal & Natural Born Killers, perhaps in an attempt to shed his comedic side.  However, it wasn't until this film where Woody Harrelson really made a name for himself as he earned a best actor nod.
VII)  Leonardo DiCaprio as Jack Dawson – Titanic (Winner: Best Male Performance, MTV Movie Awards): When James Cameron made Titanic; he decided to add a fictional love story inside of the true story.  Though not known at the time, when Leonardo DiCaprio turned down a role in Boogie Nights in order to do Titanic, it would become one of the biggest box office grossing films of all time.  As a result, it propelled DiCaprio into other hits like: Catch Me If You Can & Gangs of New York.  Though his character would die in this film, DiCaprio's career was anything but dead after this huge hit came out.
VI) Jennifer Lopez as Selena Quintanilla-Perez – Selena (Winner: Best Actress – Motion Picture Musical or Comedy, Golden Globe Awards): Unfortunately, we lost a singer way too soon, a singer who was about to cross over into superstardom.  Fortunately, this was the moment of a lifetime for a young actress & background dancer named Jennifer Lopez.  She did the Quintanilla-Perez family proud as not only did this film make her acting career, but it also helped Jennifer launch her own singing career.  If not for this film, we may have never heard of 'J. Lo'.
V) Jim Carrey as Truman Burbank – The Truman Show (Nominated: Best Actor in a Drama, Golden Globe Awards): Coming from the TV show In Living Color, Jim Carrey became noticed doing comedies like: Ace Ventura: Pet Detective, Ace Ventura: When Nature Calls, & The Mask.  Like Adam Sandler, he began doing more serious roles, starting with this film.  As a result, he has earned a few Golden Globe Awards.  This film has also led to him doing more serious roles like: Man On The Moon & Eternal Sunshine of the Spotless Mind, which proves he indeed does have 'it'. 
IV) Tom Hanks as Andrew Beckett – Philadelphia (Winner: Best Actor in a Leading Role, Academy Awards): Though he did have his share of hits before this film like: Big & Sleepless In Seattle, this is the one that truly put him on the map.  He earned his first of two back-to-back Academy Awards for this film, as he earned another one the following year for Forrest Gump.  As a result, Tom Hanks has been referred to as the 'golden boy' as he has shown on more than one occasion that he is indeed, box office gold, as he seems to knock one out of the park with each movie.
III) Jamie Foxx as Ray Charles – Ray (Winner: Best Actor, Academy Awards): Much like Jim Carrey, Jamie Foxx is another In Living Color alum.  After doing movies like: Booty Call & The Great White Hype, Foxx finally hit it big portraying legendary singer, Ray Charles.  Not only did this film earn him an Academy Award, but also, just like Jennifer Lopez before him, he used his newfound stardom as a platform to launch his own singing career.  There must be something about portraying a singer onscreen which makes you want to become one.
II) Nicholas Cage as Ben Sanderson – Leaving Las Vegas (Winner: Best Actor, Academy Awards): Before this movie, Nicholas Cage was doing comedies like: Honeymoon In Vegas & It Could Happen To You which were doing okay, but weren't exactly blowing audiences away.  Cage finally got his big break by playing a suicidal drunk in this film.  It was quite a departure from his comedy films, as this was much darker.  As a result, he earned an Academy Award.  Because he finally hit it big, it led to Cage starring in a few blockbusters like: The Rock, Con Air, & Face/Off working with A-list movie stars.
I) John Travolta as Vincent Vega & Samuel L. Jackson as Jules Winnfield – Pulp Fiction (Nominated: Best Actor, John Travolta; Best Supporting Actor, Samuel L. Jackson, Academy Awards): Prior to this film, John Travolta was stuck doing talking baby movies while Samuel L. Jackson was still trying to make a name for himself.  Director Quentin Tarantino did the impossible; he simultaneously resurrected John Travolta's ailing career, which was on life support at the time, while he also turned Samuel L. Jackson into a major star.  Both went on to have successful careers.