The Battle of the Smithsonian is truthfully a film for the whole family flick. This sequel to Ben Stiller's Night in the Museum purely outdoes the previous film. The story is fun and chocked full of hilarity.
The story picks up on Larry Dailey (Ben Stiller) as a successful entrepreneur 3 years absent from the night guard watch at the museum. Although he feels the elation of being a successful businessman he still hasn't totally forsaken his friends at the museum and arrives just in time to see them being packed up to be sent to the storage vaults of the Smithsonian in Washington. The added lugubriousness is added when Larry learns that the tablet that gives them life will not be going with them…. Or it wouldn't if it wasn't for the Capuchin monkey exhibit Dexter who swiped it. Larry finds out during a surprise call from the western miniature exhibit Jedediah (Owen Wilson) who informs them that they are having some trouble due to the fact that Ahkmenrah's (Rami Malek) devious brother Kahmunrah (Hank Azaria) is on the lose and doggedly determined to seize the tablet in order to reactivate his army and reek havoc on the world.
Prepare for the stunning and uproarious sequel featuring such actors as the stunningingly attractive Amy Adams as Amelia Earheart and good old Robin Williams as Teddy Washington just to mention a few.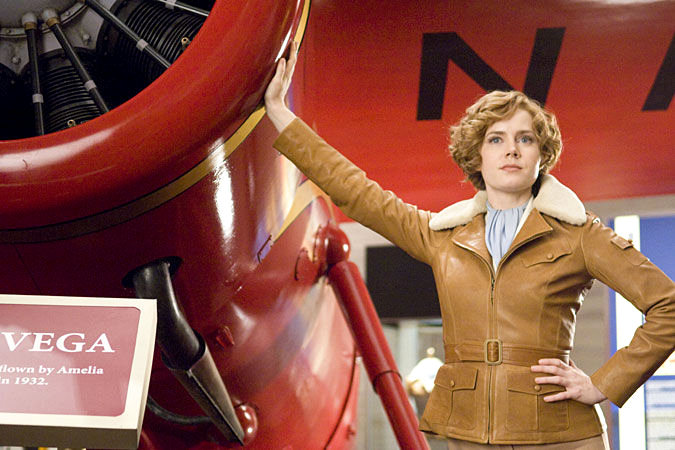 Truthfully, out of all the movies I have seen in the past week, being: Year One, The Land of the Lost, Ghosts of Girlfriends Past- this movie was the best one. Not only are the dioramas alive, but as an added attraction the paintings are too. You may not be an art connoisseur, but it's pretty cool to see the artworks of Licenstien and other well-known artists works be galvanized to life in this awesome film.